Massage Services
---
I believe in the K.I.S.S. principle (Keep It Simple Sweetie). All sessions are the same price, regardless of modality. This means that you get the service you need whether you know it coming in or we find an issue we can fix during your massage.

Each session includes your dressing down and redressing time. This means a 60-min massage is between 50 and 55 minutes of hands on time assuming you arrive on time to your appointment). As stated on the Policies page, I cannot extend your appointment time if you arrive late.

30 minutes = $45
60 minutes = $60
90 minutes = $100


Swedish Massage

The most common type of massage, it is very gentle and relaxing. It involves long strokes, kneading, and circular motions to loosen the tension held in muscles on a superficial level.



Deep Tissue

This massage targets deeper muscle layers to eliminate tension and stresses in the muscle. It is used for chronically tight areas due to repetitive stress or strain, or recovering from injuries.

​

Sport Medical

This massage type is associated with athletes or injured people. It is for general relaxation and recovery and involves techniques to loosen joints and improve flexibility and range of motion.
​

Powered by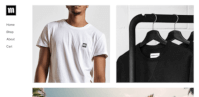 Create your own unique website with customizable templates.